Our cubesat, what's it look like?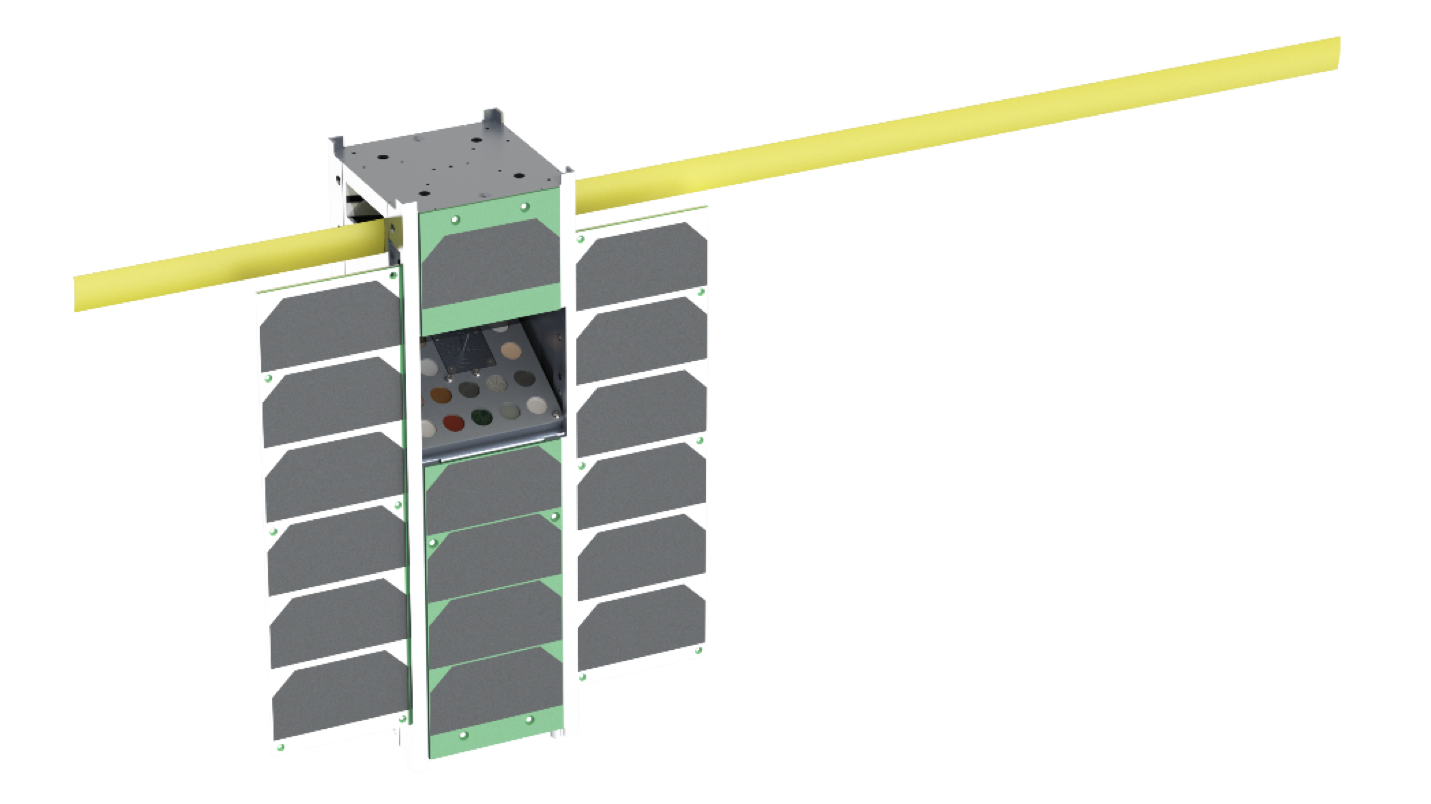 A 3U CubeSat measures 10 x 10 x 30 centimetres. Our satellite structure is a modular stacking design, with a total of 4 modules that house the different subsystems. All the subsystems work together to support the payload experiments and keep the satellite in the best working condition.
---
---
The payload system contains all the experiments we are conducting on the satellite. Obtaining scientific measurements and results is our main mission objective.
Scientific Payload
The payload module shown here has a tray that contains various meteorite samples and a gnomon. The experiment involves sending micro-meteorites back into space, and the camera takes pictures to see how they change over time in space. This helps scientists better understand the data from the NASA OSIRIS-Rex mission.
---
The Gnomon
A Gnomon in the payload works like a sundial. You can measure the sunlight angle by measuring the length of the shadow.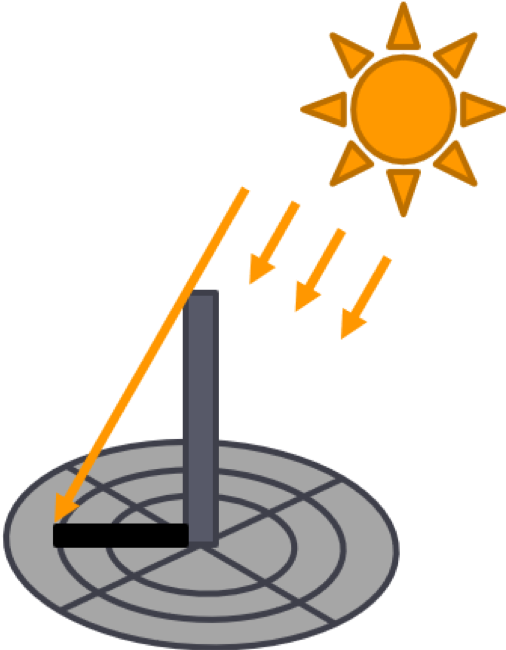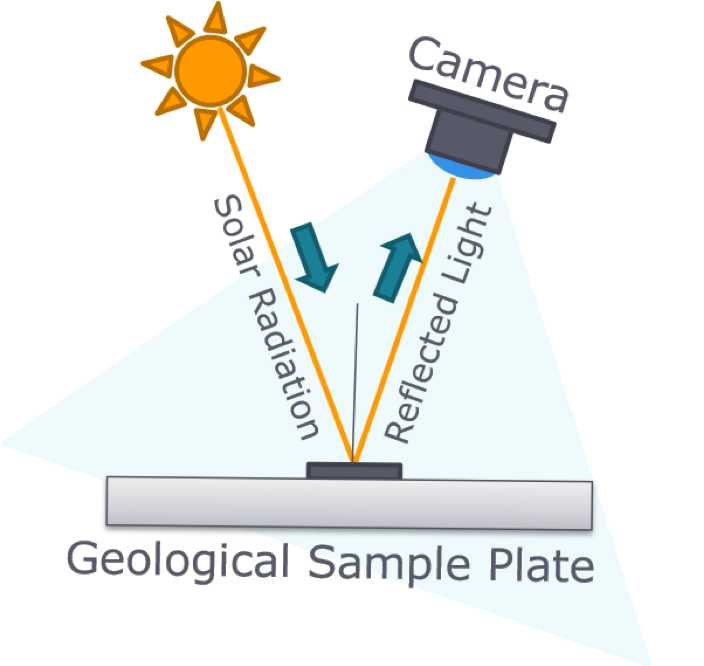 The meteorite photos must be taken with a sunlight incidence angle of 30 degrees. The experiment here was designed by students from the Interlake School Division.
---
What are the subsystem's main functions and responsibilities?
Email any questions or inquiries to info(at)umstarlab(dot)ca